Arsenal defender Gabriel has been spotted dominating a future Real Madrid star as some training footage comes out of the Brazil training ground this week.
International break begins

At club level, Mikel Arteta's side are in excellent stead and look to challenge the likes of Man City and Liverpool for a Premier League title as things stand. Arsenal haven't got their hands on the trophy since 2004, nearly 20 years ago – a fact Arteta and Gunners chiefs will be looking to rectify as soon as possible.
They spent north of £200 million on new recruits in the summer, investing a club-record £105 million on the signing of midfielder Declan Rice from West Ham.
So far, these decisions have proved correct, as they're currently third in the table after winning eight out of a possible 12 matches. One player who has been a fixture of Arteta's eleven is Gabriel Magalhaes, who's played in 10 of those encounters and continues to earn favour from Brazil national team boss Fernando Diniz.
The 25-year-old was yet again given the nod for their upcoming games against Colombia and Argentina, with some training ground footage from camp showcasing exactly why.
Gabriel spotted bullying Endrick in training

Future Real Madrid star Endrick, who's set to join the Galacticos in 2024, is a player of serious potential and one of Brazil's most exciting talents to emerge in the last few years.
The 17-year-old Palmeiras sensation was reportedly attracting interest from Man City and Chelsea before he opted for Madrid, but when he does come to England, the physicality of Europe's most competitive division will take some getting used to.
Gabriel, in a moment of real force, was spotted barging Endrick off the ball almost effortlessly as the South American tumbled to the ground.
Endrick won't be forgetting that one in a hurry.
Gabriel praised for Arsenal form

Last season, Gabriel and William Saliba blossomed at the heart of Arteta's defence. You could even make a serious case that Arsenal's title challenge faltered thanks to the latter player's injury. When asked who is Arsenal's player of the season so far in October, former striker Kevin Campbell gave a special nod to Gabriel.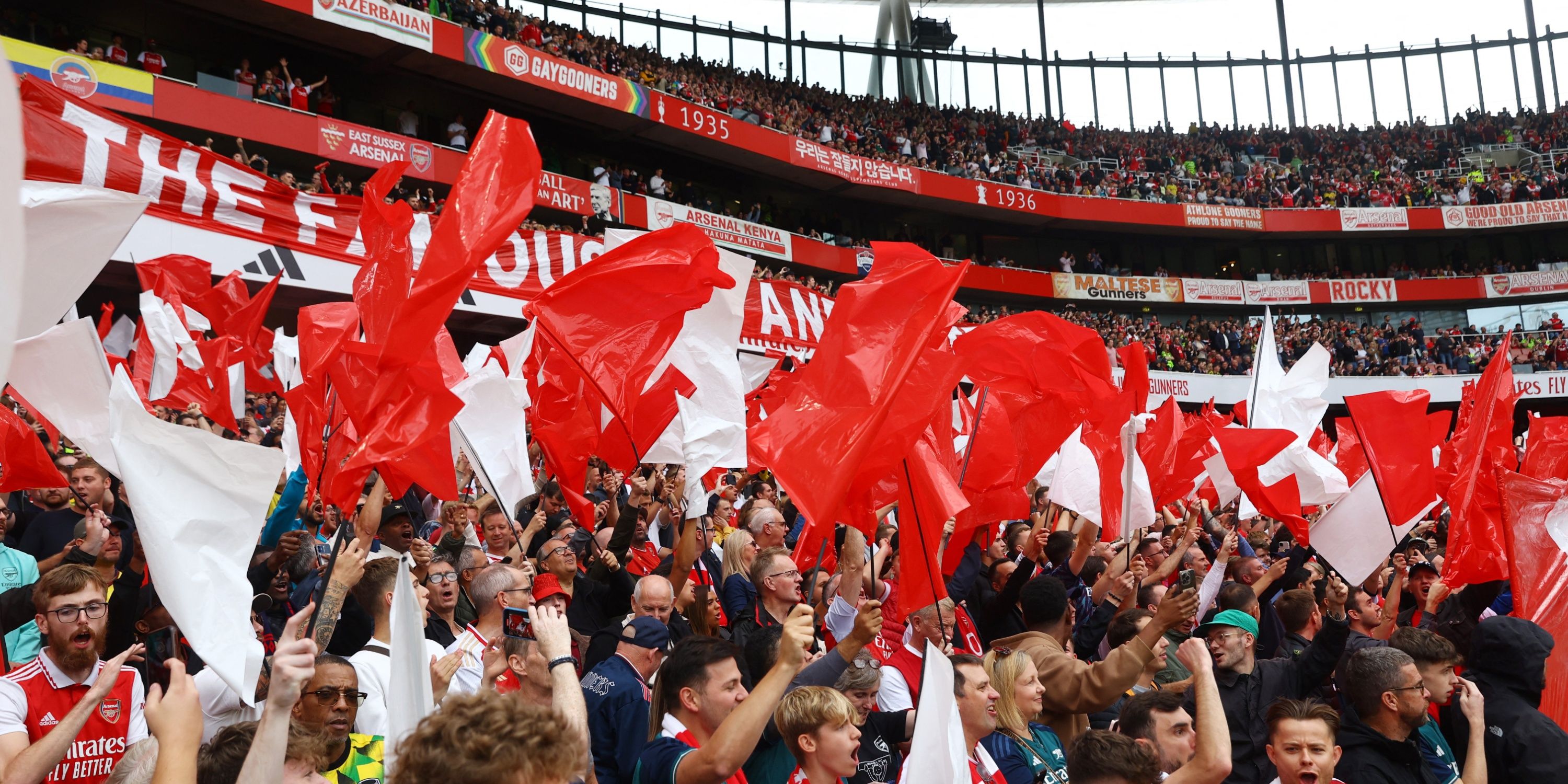 "I would say Declan Rice, but he's followed up very closely behind by Saliba and Gabriel Magalhaes," said Campbell on Highbury Squad.
"Gabriel didn't start for a couple of games but he has been a colossus back there. Listen, I know Saliba gets the headlines but with Gabriel… we've seen our team with Ben White and Saliba and we still looked good. But against the best teams, Gabriel has to play.
"We needed Gabriel to come on in some of those early games, didn't we? Just to get us over the line a little bit. I just think Gabriel is that aggressive centre-half, the fighter. Saliba is the clean-up man, he'll just clean up everything. He's big and physical but he's the reader.
"Gabriel is our guy. He's the one who triggers everything and we really need him."