Eddie Howe has been an absolute revelation since he took over at Newcastle. Having finished in the top four and qualifying for the Champions League in 2022/23, he has his team well ahead of their new owner's schedule.
Speaking of the new ownership, they've been surprisingly restrained since they took over. Yes they've spent big money, but not as big as many had predicted. They seem to have learnt from the mistakes made by so many state-backed proprietors of the past.
Almost every single of Howe's signings since he came in have been a hit, so we at Football Fancast wanted to rate them.
10
Matt Targett
Price: £15 million
English left-back Matt Targett may have recently lost his spot to Dan Burn, but that doesn't mean his move to Newcastle hasn't been a success. His £15 million transfer may turn out to be one of Howe's most prudent deals yet.
He's never going to set the world alight, but squad building is one of the hardest things a manager can do. Having solid options across the pitch is exactly what Newcastle need if they're going to win silverware, Targett represents that.
Burn is playing well at left-back, he recently pocketed Kylian Mbappe in their 4-1 Champions League win, but if he was to get injured, or fall out of favour with Howe, Targett is more than capable of stepping up.
9
Harvey Barnes
Price: £38 million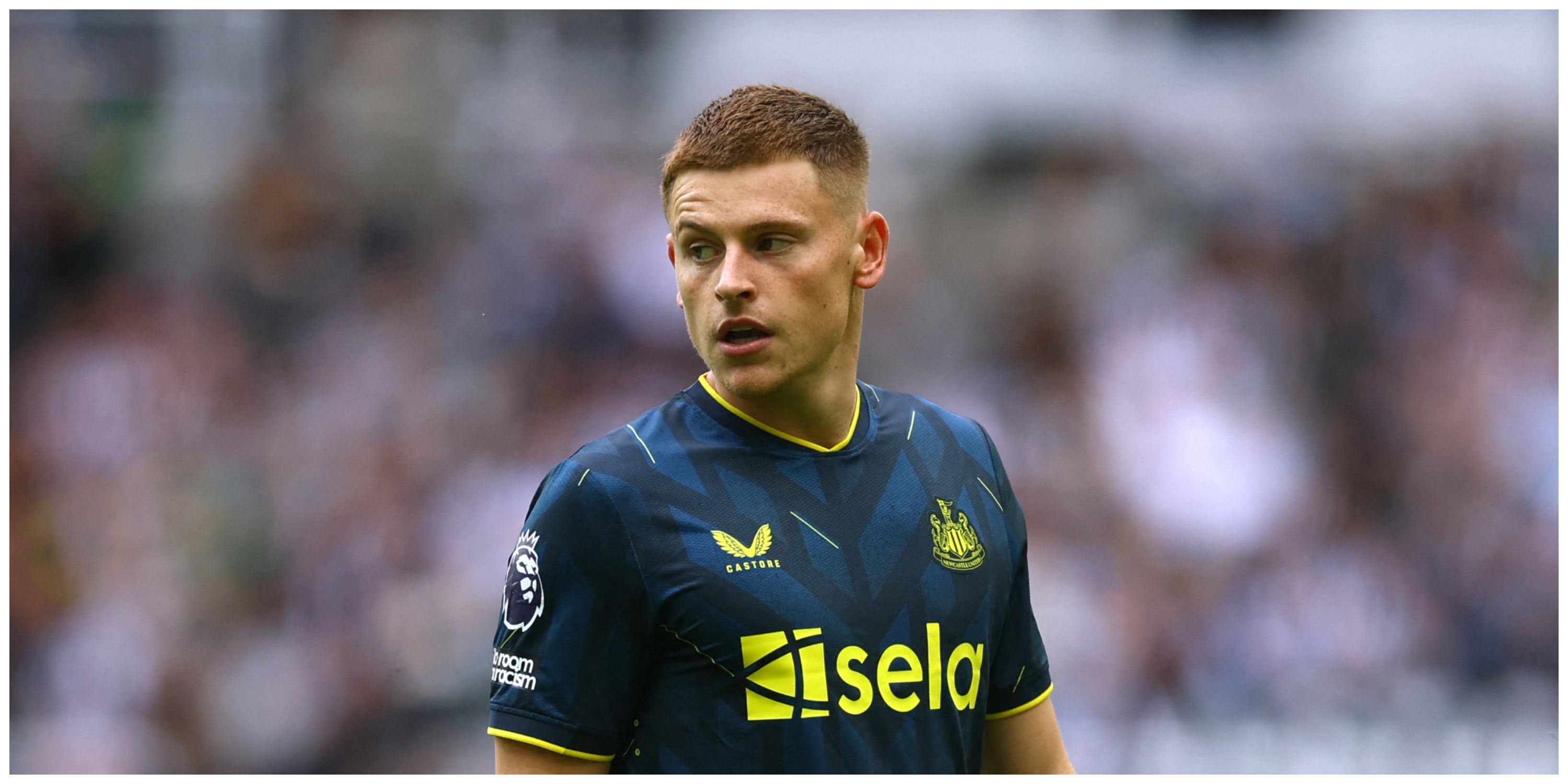 Following Leicester's relegation in the 2022/23 season, it was always unlikely that Barnes would stay and play in the Championship. He had been a faithful servant to the Foxes, but his quality was undeniable and numerous Premier League clubs were after him
Newcastle acted quickly and he's ended up on Tyneside. Although the fee was undisclosed, it is believed to have been around £38 million. He didn't take long to get going. Barnes got a goal and an assist in Newcastle's first game of the season, a 5-1 thrashing of Aston Villa.
Opportunities have since been a bit less frequent, but it's still early days, and Barnes has the ability to become a real hero amongst the Newcastle faithful. Shades of Peter Beardsley should help endure him even further.
8
Sandro Tonali
Price: £55 million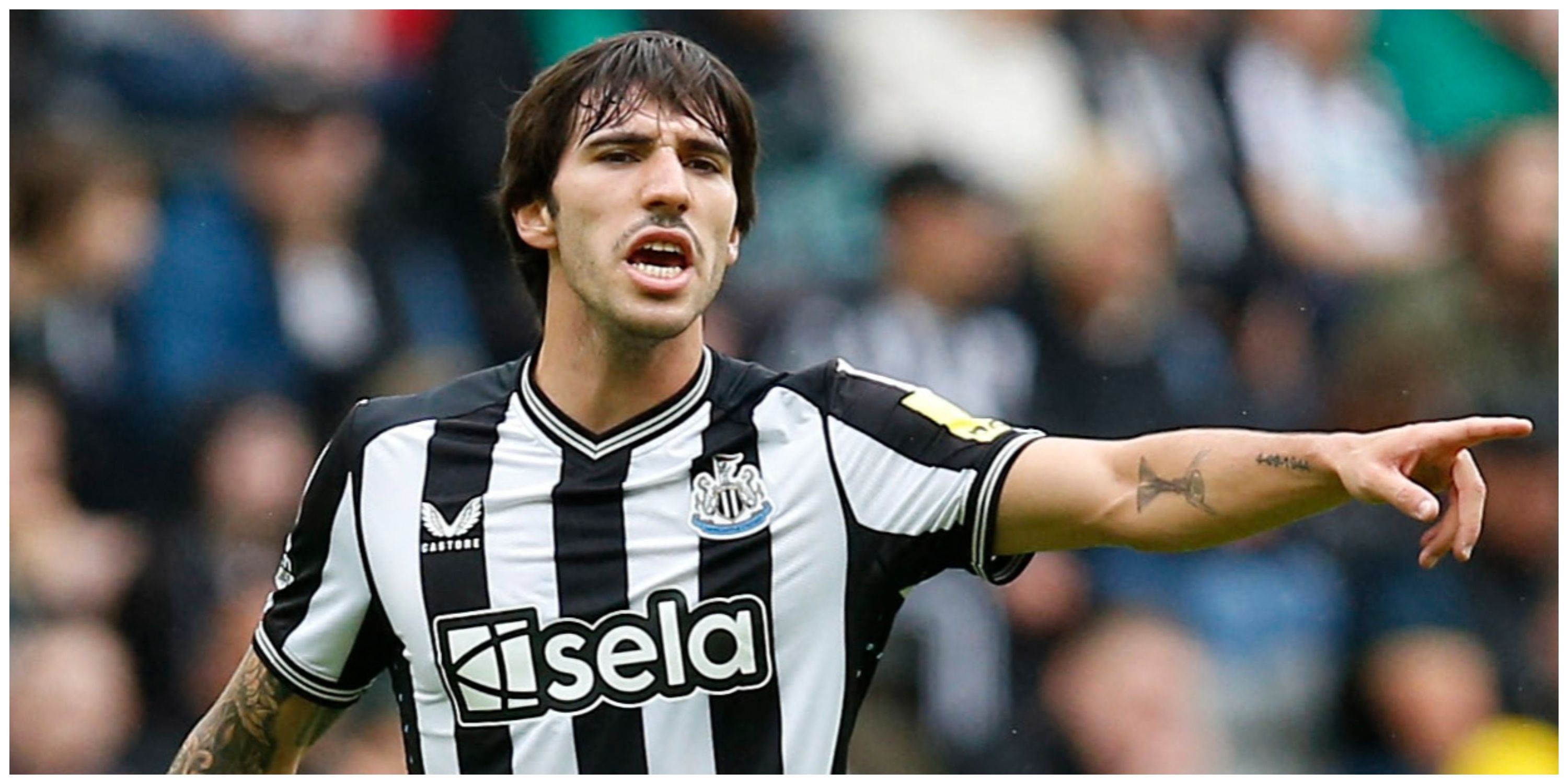 If it weren't for a 10-month ban, Tonali would be a lot higher in this list. Alas, after some dodgy betting, Tonali is due to miss the rest of the season, and Newcastle will miss having one of Italy's best midfield talents in a long while.
When he signed from AC Milan in July 2023, it was widely reported that he did want to be there. Videos of him looking glum while touring the training ground became easy pickings for rival fans, but all of that went away as soon as he stepped out on the pitch.
Tonali is class. He plays the game with such ease, exactly like you'd expect an Italian deep lying playmaker to play. He pulls the strings and doesn't break a sweat doing it. It really is a shame he's out for so long, but rules are rules, and he is thankfully getting the help he needs from the club.
7
Anthony Gordon
Price: £45 million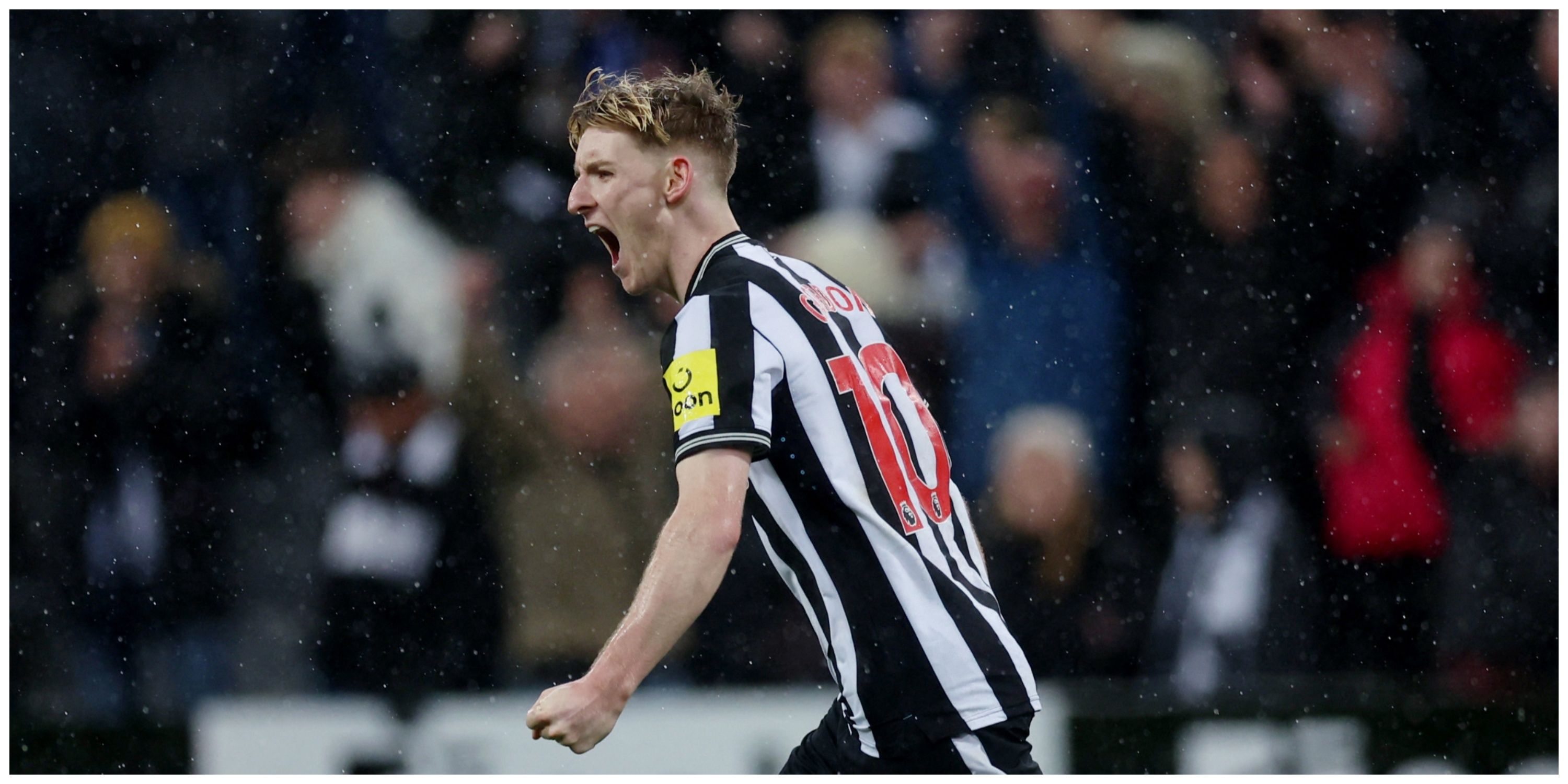 Eyebrows were raised when Newcastle decided to fork-out £45 million for Anthony Gordon, he had been good at Everton, if not spectacular. Eyebrows remained high upon the face of many when his Newcastle career got off to a bit of a slow start, but in 2023/24, he's a cut above.
He's been one of their best players so far this season. He already has six goal contributions in 10 Premier League games, including a goal in Newcastle's 8-0 win against Sheffield United earlier in the season, a game in which he was named man of the match.
At just 22 years old, the only way is up for Anthony Gordon. If Howe continues to show faith, and Gordon continues to perform, the Magpies could have a real gem.
6
Dan Burn
Price: £13 million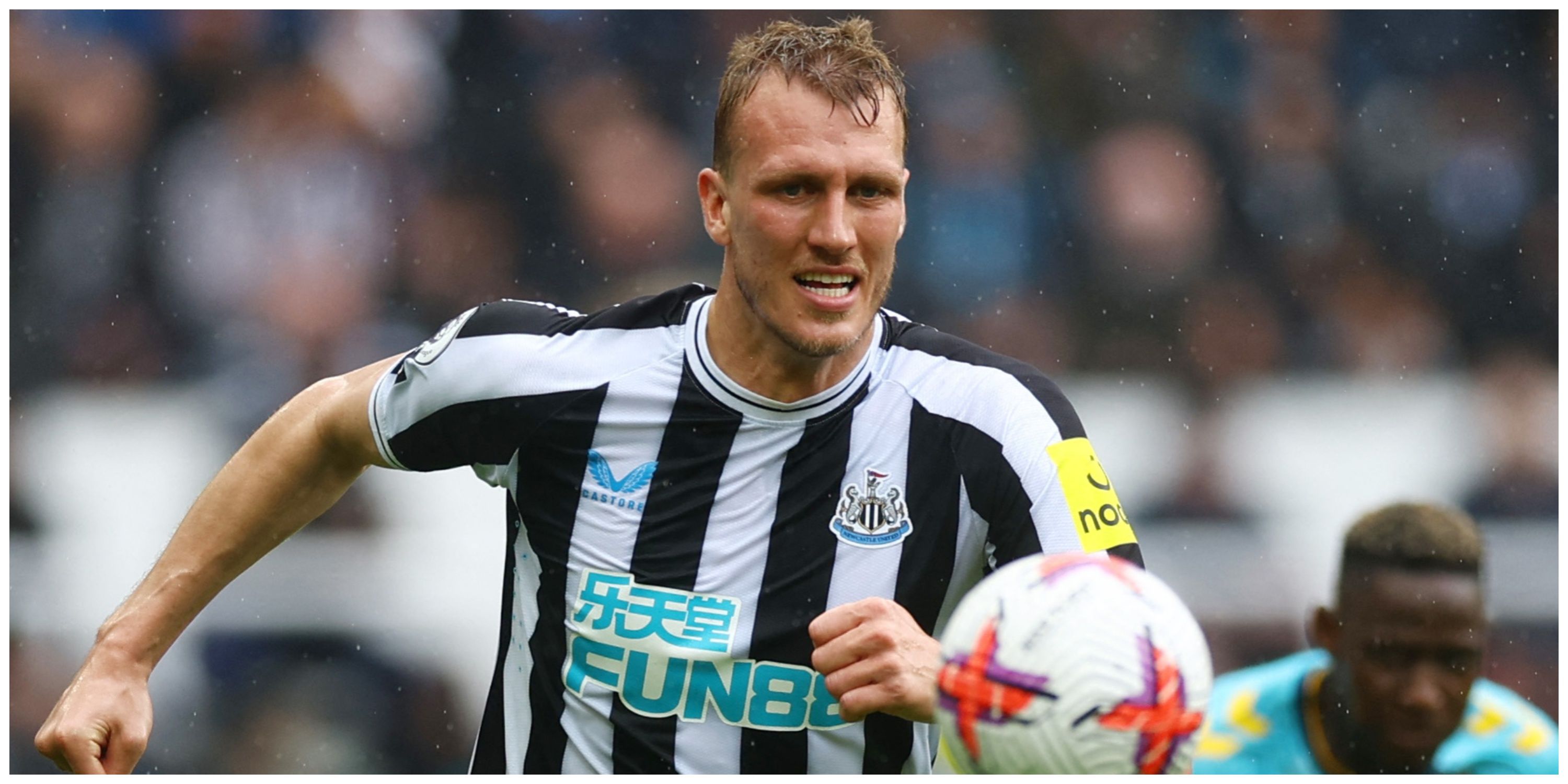 Dodgy dancing aside, Dan Burn has been a rock for Newcastle. Although he's naturally a centre-back, Howe has seen fit to start him at left-back for most of the season, a decision that the manager will no doubt feel vindicated for.
Signed in January 2022 for a fee reported to be £13 million, Burn has quickly become a fan favourite. Not only is he solid at the back, he pops up with the odd goal, including in the 4-1 battering of PSG, his first ever Champions League goal.
Mbappe didn't have a clue how to deal with him, and the same can be said for many Premier League attackers. If he continues in this vein, Burn may be considered one of the greatest Premier League bargains of all time.
5
Nick Pope
Price: £10 million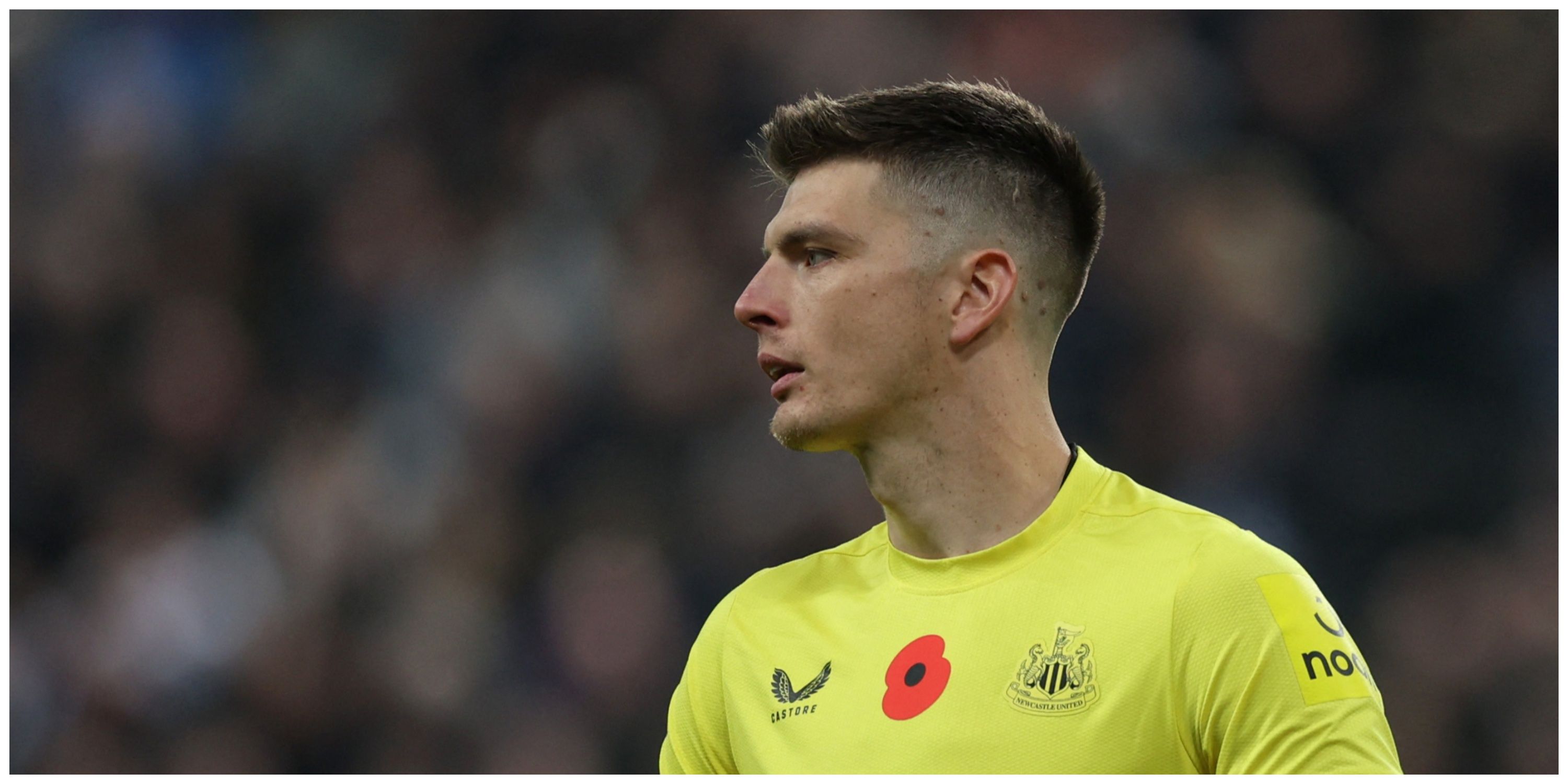 Having a top-class goalkeeper is vital for any side that wants to challenge for silverware, you won't win anything without someone you can trust between the sticks. Pope has proved time and time again that he can be relied upon.
Pope excelled in a poor Burnley side, and it was only a matter of time until one of the bigger boys snapped him up. He's a player that has played at almost every level of English football to make it to the Champions League. This is proper non-league to legends stuff.
He has since represented his country and is in line to start in Euro 2024. £10 million for a goalkeeper of his quality is a great deal.
4
Sven Botman
Price: £35 million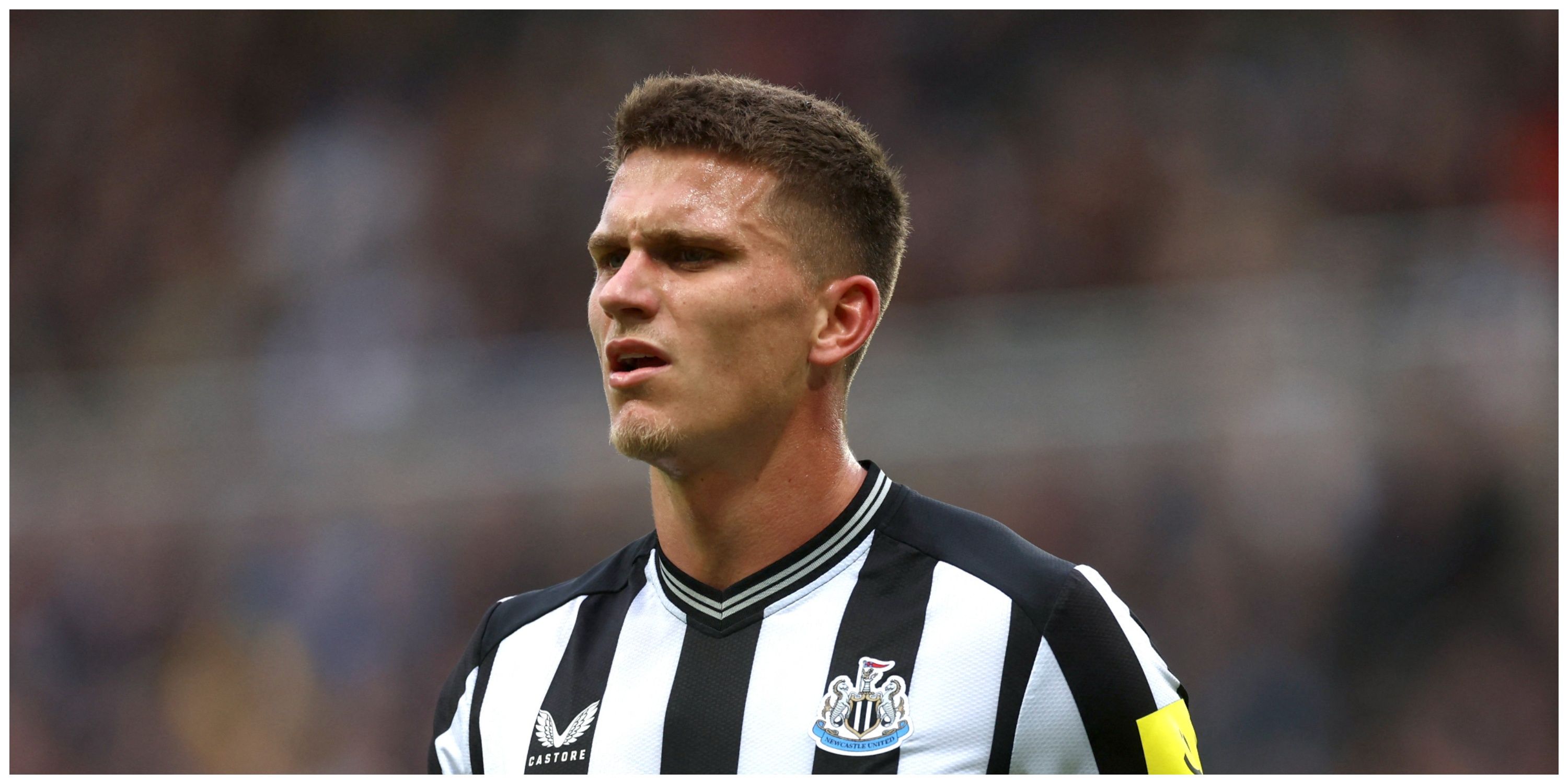 Sven Botman's time at Newcastle so far has been a story of fulfilled potential. The Dutch center-back arrived at the club in the summer of 2022 with high expectations, following a standout season at Lille in Ligue 1. Known for his composure on the ball and solid defensive abilities, Botman was seen as a key addition to bolster Newcastle's defense.
In his first season at St James' Park, Botman quickly established himself as a reliable presence in the heart of the Magpies' defense. His ability to read the game, make crucial interceptions, and distribute the ball from the back added much needed stability to the team's backline. His partnership with either Fabian Schar or Jamal Lascelles has blossomed, and he became a fan favorite for his consistent performances.
As time progressed, Botman's influence continued to grow, and he developed into a leader on the field, helping Newcastle United maintain a solid defensive record. While the team faced its fair share of challenges, Botman's presence offered hope for a brighter future on Tyneside, as he showcased his potential as a top-class defender in the Premier League.
3
Kieran Trippier
Price: £12 million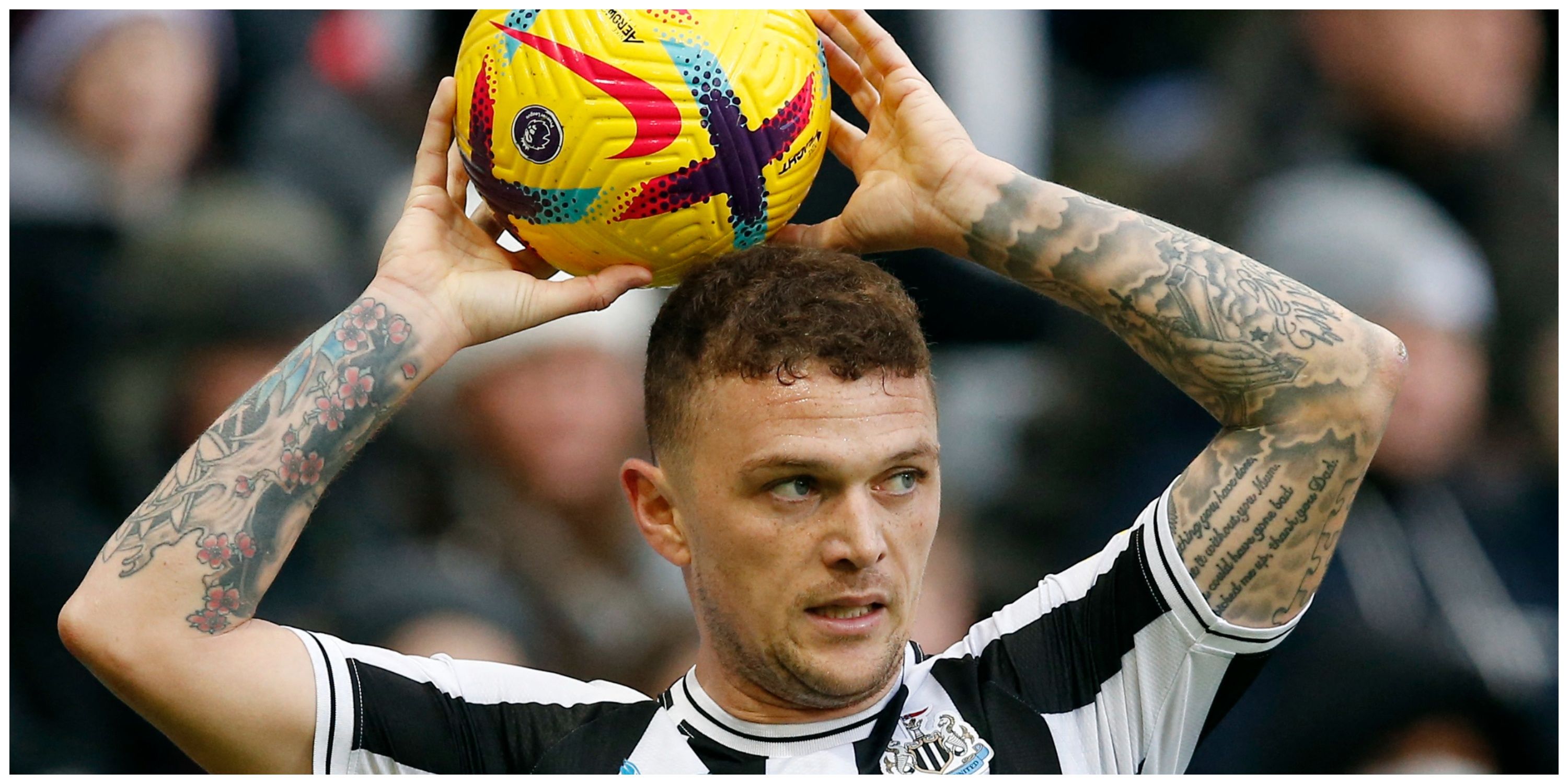 Kieran Trippier's arrival at Newcastle United marked a significant moment in the club's recent history. The English right-back, formerly of Tottenham Hotspur and Atletico Madrid, joined the Magpies in January 2022, becoming one of their marquee signings during the winter transfer window.
Trippier brought a wealth of experience and quality to the team. His strong defensive ability to provide accurate crosses and set pieces added a new dimension to Newcastle's play. His familiarity with the Premier League and success at Atletico Madrid, where he won La Liga, made him an invaluable addition.
During his time at St James' Park, Trippier has not only performed admirably on the pitch but also emerged as a leader in the dressing room. His influence and work ethic inspired his teammates and contributed to the team's overall improvement.
Newcastle United fans held high hopes for Trippier, and his signing symbolised the new owner's ambition to progress in the Premier League. Supporters and team mates now look to him for guidance as they seek to establish themselves as a competitive force in English football once again.
2
Alexander Isak
Price: £63 million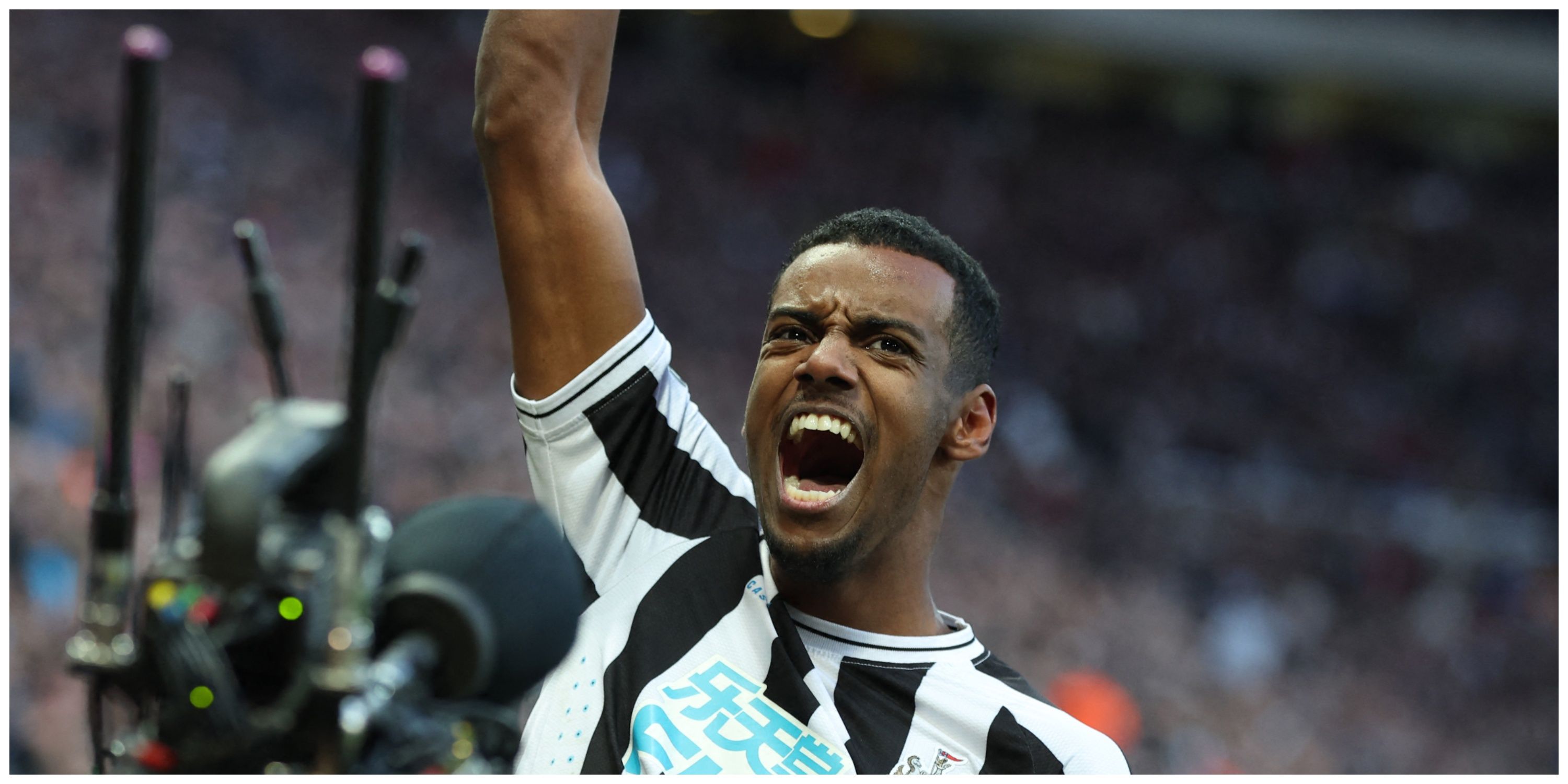 He may sound like he's from South London, but he's definitely Swedish. Isak was banging them in for Real Sociedad before the Magpies in the summer of 2022 for £63 million. Known for his pace, technical ability, and clinical finishing, Isak has shown to be the answer to Newcastle's goal-scoring woes.
During his short time at St James' Park, Isak is flourishing, show the doubters that he can be the striker he was prophesised to be when he signed for Dortmund. He has the ability to stretch defenses with his speed and create scoring opportunities for himself and his teammates. Isak has scored some truly important goals since joining.
Top class number nines have become a commodity in modern football. £63 million was a lot of money, but it's looking like Isak might be worth it.
1
Bruno Guimaraes
Price: £36 million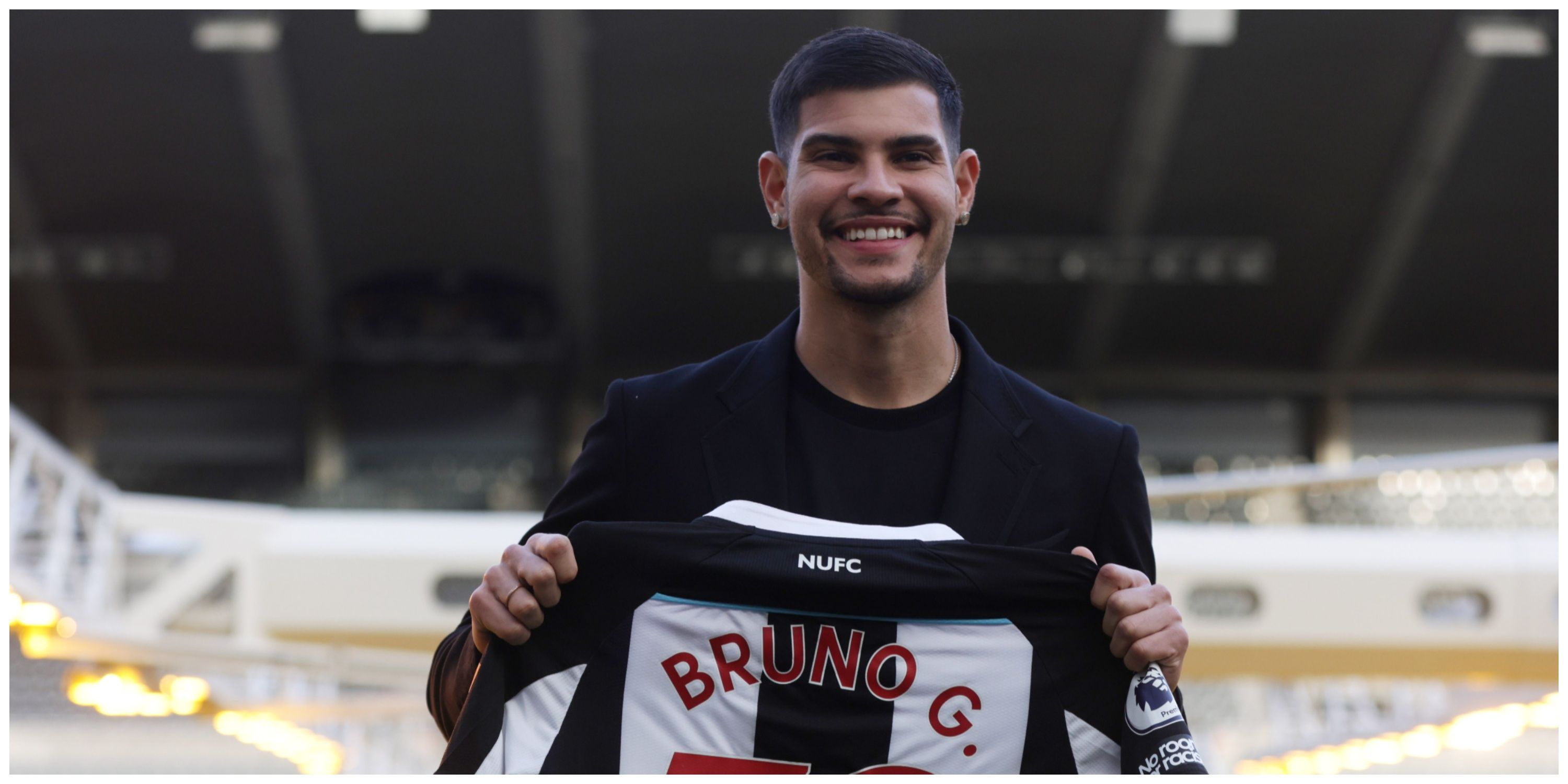 Bruno Guimaraes has been THE signing since Howe took over. He has added the dynamism and creativity that Newcastle were crying out for. The Brazilian midfielder arrived at the club in the summer of 2022 from Lyon for £36 million. He had a big reputation, one that he had earned during his time in France, but we don't think anyone could have predicted just how good he's been.
Guimaraes has seamlessly adapted to the Premier League, quickly becoming an indispensable presence in the team's midfield. His impressive passing range and relentless work rate have introduced a new dimension to the Magpies' game. He's also formed an unlikely but wholesome midfield partnership with Joelinton.
His signing and continued good form embodies Newcastle's aspirations for success in the Premier League. Thanks in large parts to Guimaraes, the Toon Army are hopefully and happy yet again.
There may well come a day when Eddie Howe makes a bad signing at Newcastle, but we can't see it happening any time soon. The Magpies are on the up, howay the lads.