Philippe Clement has enjoyed a wonderful start to life at Glasgow Rangers, winning six and drawing one of his opening seven matches in charge.
Not only has he restored confidence among the squad, but he has developed a clear playing style and tactical identity which the players appear to be thriving in.
With 18 goals scored and just three conceded in those opening seven games, it looks like the Gers have enjoyed some attacking freedom, while their defensive performances have improved vastly.
Progress in Europe now looks achievable, with the club sitting second in their group, three points clear of Sparta Prague, while the Light Blues defeated Hearts at Hampden in the League Cup semi-final just a couple of weeks ago to progress to the final.
Everything is looking rosy at the moment, although the former Club Brugge boss must refrain from falling into any sort of complacency and keep his players focused at all times.
The next step for the 49-year-old will be to focus on improving his current squad, which means moving on some deadwood while bringing in a couple of new faces to keep things fresh.
Michael Beale's summer transfer business wasn't exactly the most productive and Clement is paying for that now.
Could the Gers be seeking some improvement across their attacking options? Well, a former Gers striker has suggested they make a move for a player currently shining in Scotland…
Rangers transfer news

While speaking to the Scottish Sun (via Football Scotland), ex-Rangers hitman Kris Boyd addressed the need for the club to secure another striker in the coming months and suggested that Aberdeen forward Bojan Miovski could be an ideal option.
He said: "When it comes to Aberdeen, they probably have the best striker out of the lot. Miovski has impressed me a lot since he joined the club. And the more I see of the North Macedonia international, the more I have to think the Dons are lucky to still have him at the club.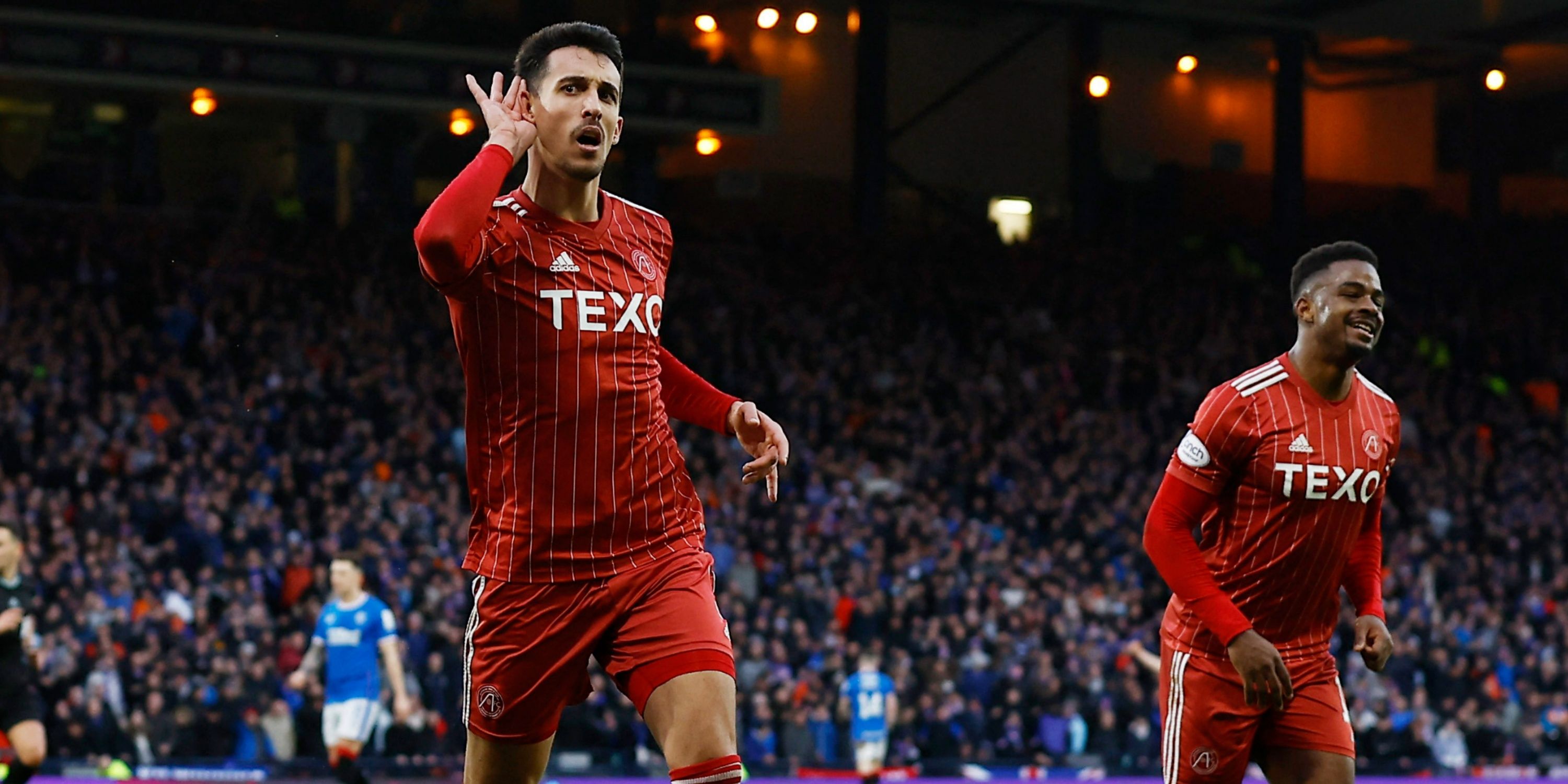 "If Rangers are looking for a new hitman in January then they could do an awful lot worse than making an attempt to sign him. I know, the chances of Aberdeen selling their best player to Gers are highly unlikely.
"I also reckon Miovski could command a fee of around £5million, and that's probably a little too rich for Rangers' blood right now, given the money they spent and wasted this summer. But there's no doubt the Dons talisman will be interesting clubs."
Clement could count on Danilo as his main option up front, yet there aren't many others to choose from with regard to scoring on a regular basis.
Could a move for the Dons striker come about either in January or next summer? It could certainly be a wise investment by the club, and he has the potential to improve should he move to a bigger club.
The Gers could also repeat their Boyd masterclass by luring him down to Glasgow, as the former Scotland international moved to the club from another Scottish side and became their key threat in front of goal over the next four and a half years.
Kris Boyd's Rangers statistics

Having scored 62 goals for Kilmarnock, Alex McLeish brought Boyd to Glasgow and his clinical nature in the box led him to become a fan favourite at Ibrox.
Between 2006 and 2010, Boyd never scored fewer than 17 goals during a season, establishing himself as one of the finest goalscorers in the country.
Kris Boyd's statistics at Rangers

Games

Goals

2014/15

43

10

2009/10

40

26

2008/09

40

28

2007/08

34

18

2006/07

37

22

2005/06

19

17

Stats via Transfermarkt
He won two league titles along with four domestic cups during his first stint at the Gers, and it proved that there were certainly hidden gems to be found in Scotland.
Miovski could follow in similar footsteps to Boyd, although he does appear to be a better all-round striker than the retired professional and this could give Clement another attacking option.
Bojan Miovski's statistics at Aberdeen

The North Macedonian international joined Aberdeen in the summer of 2022 from MTK Budapest after scoring 19 goals in 60 matches for the club, and it appeared as though Jim Goodwin had signed a promising young talent who would only get better.
Indeed, the former St Mirren boss sung his praises upon Miovski's arrival, saying: "He ticks all of the boxes in terms of profile – he is about 6ft 3in, very mobile, very athletic and a decent turn of pace.
"Most importantly for a striker he has got a knack of being in the right place at the right time."
The 24-year-old settled into life at the Dons rather well, finding his feet quickly by scoring 16 Premiership goals throughout his first season along with creating six big chances and holding a goal conversion rate of 23%.
It was clear they had signed a hidden gem and Miovski's tally could have been much higher had he not missed 15 big chances throughout his debut campaign in the Scottish top flight.
Bojan Miovski's season by numbers

His form has carried into the current season and the striker currently ranks first among the squad for goals and assists in the league (five), while also ranking first for shots per game (2.2) and second for scoring frequency (a goal every 230 minutes), clearly demonstrating how important he is for the Dons.
The striker has netted ten goals in just 18 matches so far this term and a player like that could be a wonderful acquisition for the Gers.
While Danilo is only going to get better the more he plays, the Brazilian won't be able to do everything himself and with the club looking to succeed across all competitions, Clement will need to bolster the depth of the first-team squad.
In January 2006, Boyd joined the Gers having shone for Kilmarnock and didn't look back, taking everything in his stride and becoming a key member of the senior side at Ibrox.
Miovski could certainly follow a similar trajectory and the Gers shouldn't be turning their noses up at a player of his quality just because of who he plays for.
It has haunted them in the past, but things should be different this time, especially with a new manager in charge.