Manchester United's rather underwhelming 1-0 win over Luton Town on the weekend in the Premier League basically summed up their fortunes this season – failing to hit their stride while securing a narrow win over a club sitting near the bottom of the table.
The same thing happened against Burnley, Sheffield United, Fulham and Brentford across the space of the previous couple of months and Erik ten Hag will likely spend the international break figuring out how to bring the best out of his players.
His summer signings have failed to really hit the ground running. Mason Mount failed to even start against Luton, and he cost the club a fee that could rise to £60m – a staggering sum for a player who had just a year left on his contract at Chelsea.
Andre Onana is another one who has yet to showcase his true talent, as the 'keeper has conceded 11 goals in just four Champions League games and he will need to improve once the break is over.
Rasmus Hojlund arrived at United to much hype and while he has netted five goals on the continent, the youngster has failed to score in the Premier League this term, and it's clear that Ten Hag needs to shake things up in their next league tie.
His latest display against Luton left much to be desired and the longer a wait goes on, the more pressure will be placed on his shoulders.
Rasmus Hojlund's game vs Luton in numbers

While the Old Trafford side scrapped a narrow 1-0 win, the goal came from an unlikely hero in Victor Lindelof, yet the margin of victory could have been much greater had Hojlund not missed two glaring chances, including one sitter.
The 20-year-old also completed just five passes against the Hatters, took 18 touches (fewer than Onana) and failed with his only dribble attempt in a performance which lacked any sort of impetus.
Although it will take him a while to adapt to the rigours of English football, his physicality was exposed as he failed to win any of the three duels he attempted, and it led to him being substituted in the 79th minute.
He will be hoping for a few goals during Denmark's two fixtures during the international break in order to build up his confidence, especially as United face a trip to Everton in a couple of weeks.
Rasmus Hojlund's season in numbers

The Dane cost United £72m in the summer transfer window and following a season which saw him score 16 goals across all competitions for two clubs, it appeared as though Ten Hag had secured a player who could be the future of his attack.
While he didn't make his debut until the start of September due to a back injury, as documented previously, he has failed to score in nine league matches.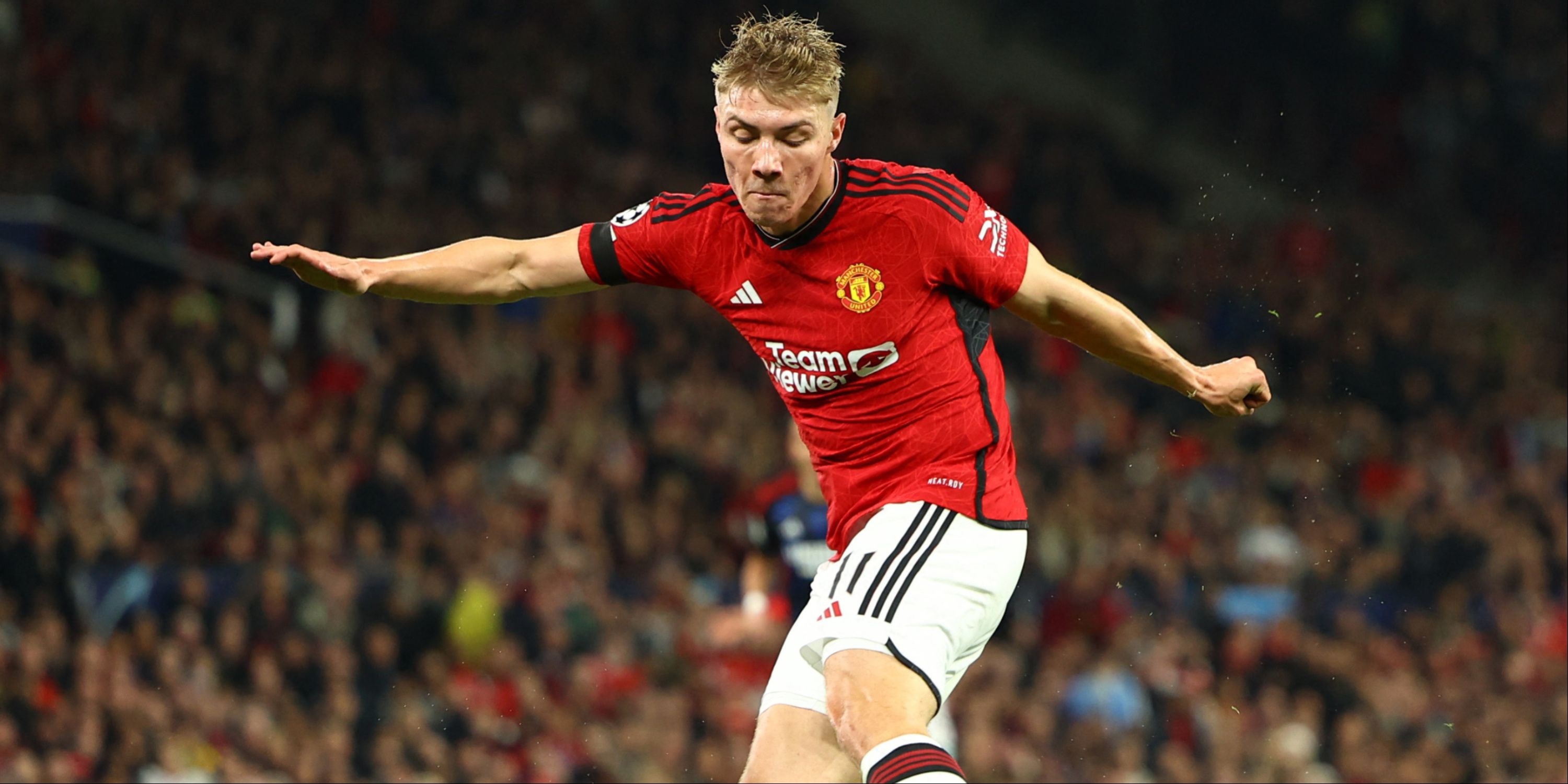 His form in the Champions League, however, has been outstanding. In just four games for United in the competition, Hojlund has scored five goals, including an effort against Bayern Munich and braces against Galatasaray and FC Copenhagen.
His display against the Danish side in October led Liam Canning to describe him as "seriously good" and his five goals mean he sits alongside Alvaro Morata at the top of the scoring charts after the first four matches.
These European performances haven't translated into league goals, however, and it is time Ten Hag perhaps takes a different approach ahead of the tie against Everton at the end of the month.
The players who could replace Rasmus Hojlund

The obvious answer is Marcus Rashford, yet he is also experiencing a bleak period at the moment. Last term, the Englishman scored 30 goals across all competitions and while the majority of these were from the left wing, he netted 11 in 19 matches while playing in a more central role.
This season has seen Rashford score just one goal however, and that came when he was operating on the left wing, indicating that it may also be a risk deploying him in a more advanced role to replace Hojlund.
The 26-year-old has missed six big chances in the league while creating four big chances, suggesting that even though he is struggling in front of goal, he is still creating chances for his teammates and, hopefully, the tide will turn for the forward.
Rashford vs Martial vs Hojlund – 2023/24 Premier League

Goals

1

0

0

Assists

1

0

0

Shots on target per game

0.7

0.2

0.6

Successful dribbles per game

2.3

0.1

0.9

Big chances missed

6

0

8
Another name who could fill in for Hojlund up front is Anthony Martial. The Frenchman has made only two Premier League starts and like the former Atalanta frontman, is scoreless in the competition.
The 27-year-old has only averaged 26 minutes per game in the league and hasn't had a fair crack at the whip, but he did grab an assist against Bayern Munich along with creating one big chance and making one key pass in a ten-minute cameo, giving a glimpse of his talents.
His only goal of the campaign came against Crystal Palace in the EFL Cup back in September and while he may not be in the best of form, perhaps unleashing him from the first whistle as opposed to bringing him on with just 10–15 minutes left could ignite a spark in the former AS Monaco starlet.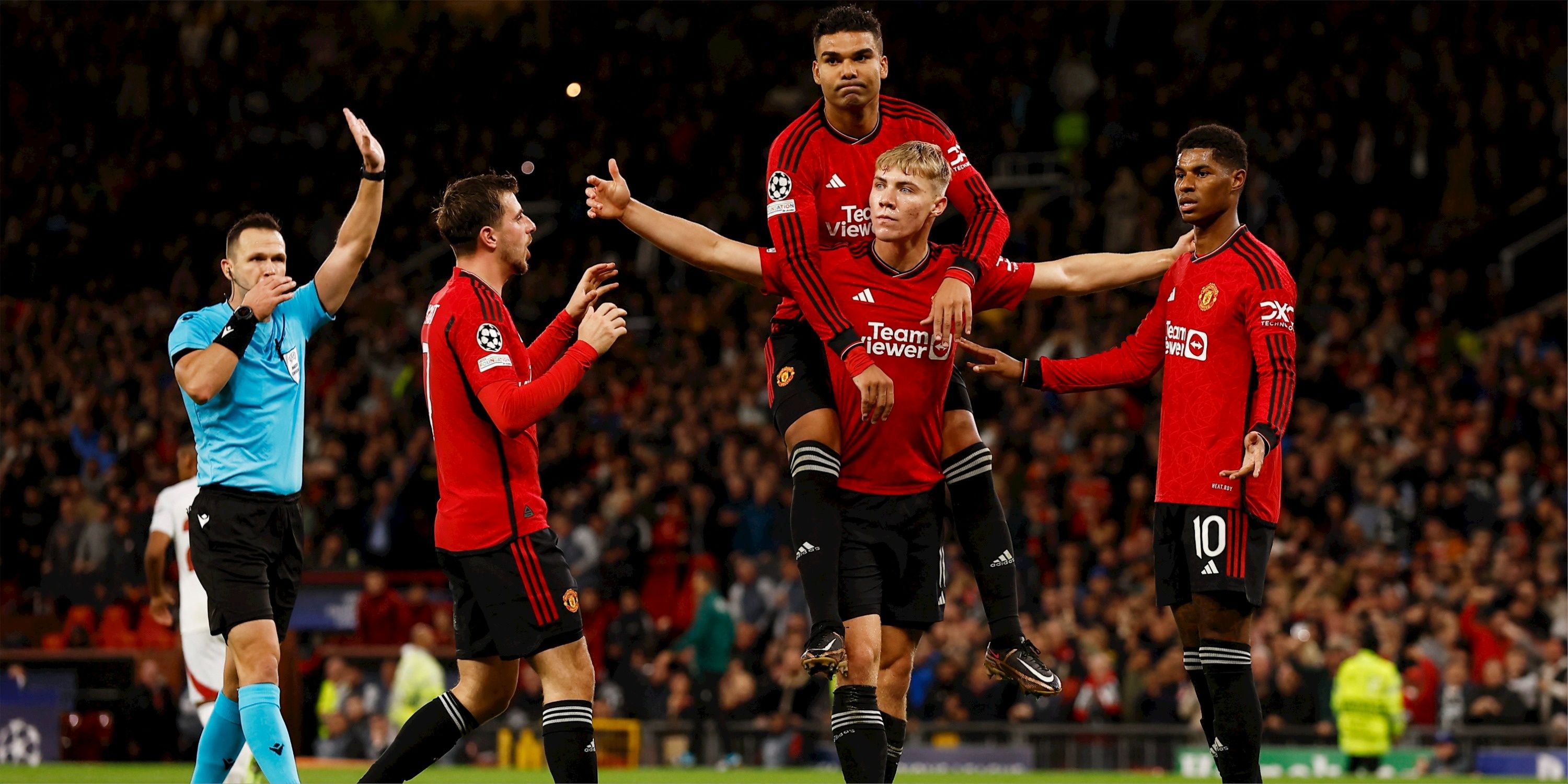 With January fast approaching and the transfer window opening up once again, Ten Hag may delve back into the market to bolster his faltering attacking options, as quite frankly, they have let the Dutchman down so far this term.
While Hojlund could potentially sit out the next league clash in place of either Rashford or Martial, the stark realisation is the club need a genuine world-class and proven striker to lead the line.
Whether a player in that type of mould arrives in January or next summer remains to be seen, but in the meantime, the three aforementioned forwards really need to improve, and fast, otherwise the Old Trafford side will fail to even secure a European spot for next season.
Hojlund has the potential to be world-class over the next couple of years, but he has yet to showcase his abilities in the English topflight and it's time the £85k-per-week starlet was dropped to the bench.